Bernadette Glass
R.N., Dip Social Welfare
Bernadette Glass is a Registered Nurse Division 1, working in the community with the aged population and in the homeless sector. Bernadette is a presenter and consultant in The Strengths Approach in the Human Services since 2001. Bernadette holds a Certificate IV in Workplace Training and Assessment; Diploma of Solution Oriented Counselling; and Diploma of Welfare Studies; Diploma General Nursing Training, Division 1 Nurse.
Chris James
A specialist voice coach, multi-instrumentalist, and keynote conference speaker Chris James has been working internationally for over 30 years. He works extensively in the field of communication and expression with individuals, businesses and government agencies such as the Australian Defence Force Academy, NSW police force, Airbus Space and Defence (Europe), SBS Australia, and the general public. His 'Vocal Adventure for Schools' program is presented in Germany, Finland, UK, Canada, Australia, New Zealand and India. He has a recording studio in Australia, Innermost Sound Studios, and has produced an extensive collection of vocal and instrumental music.
Dr. Anne Malatt
MB BS MS FRANZCO FRACS
Dr. Anne Malatt graduated in Medicine (MBBS) from the University of Melbourne in 1984 and as Master of Surgery (MS) from University of Melbourne, 1992. Anne is a Fellow of the Royal Australian and New Zealand College of Ophthalmologists and a Fellow of the Royal Australasian College of Surgeons since 1992. She did a Research Fellowship in Cornea and Infectious Diseases at the Royal Victorian Eye and Ear Hospital in 1991 and was an Anatomy Demonstrator, University of Melbourne Medical School, 1987. Anne currently works as an eye specialist and surgeon in private practice and at the Lismore Base Hospital and St Vincent's Hospital, Lismore. She teaches ophthalmology registrars as an accredited Clinical Supervisor, regularly teaches Medical Students and provides in-service teaching to hospital nursing staff. Anne also works on several pro bono projects in relation to health and wellbeing.
Dr. Eunice Minford
MBChB, MA, FRCS Ed.
Dr. Eunice Minford is a consultant General Surgeon working at Antrim Area Hospital in Northern Ireland. Eunice graduated from the University of Aberdeen in Medicine in 1989 trained in General and Transplant Surgery. She is a Fellow of the Royal College of Surgeons of Edinburgh and holds a diploma in Clinical Education, Queens University Belfast. Eunice is involved in Medical Education. She holds an HDip and MA in Applied Spirituality National University of Ireland and trained as Interfaith Minister and Spiritual Counselor and Sacred Esoteric Healing practitioner. Eunice provides talks, healing sessions and self-care presentations and blogs as The Soulful Doctor and is an International Patron of the Esoteric Practitioners Association Pty.
Dr. Rachel Hall
BChD LDSRCS MACNEM
Dr. Rachel Hall is owner, founder and principal dentist of Evolve Dental Healing Esoteric and Holistic Dentistry. Rachel is experienced in all fields of dentistry with a special interest in sleep disorders, TMJ, bad breath and nutrition. She is responsible for training and mentoring dental students, dentists, dental assistants and auxiliary staff. Work place training centre for dental nurses, South Bank TAFE. Rachel gives presentations, talks and seminars on dentistry, dental health and holistic health care, including approach and philosophies in personal practice and is a speaker at dental conferences. Rachel is an author on holistic and esoteric dentistry and writer for health and wellbeing magazines and online publications.
Dr. Rachel Mascord
BDS (Hons Class 1) Uni Medal
Dr. Rachel Mascord is co-owner and principle practitioner Dentessence Dental Surgery in Sydney. Rachel graduated from the University of Sydney in 1991 with Class I Honours and the University Medal and Rudolph Gunz Prize for Clinical Proficiency. She has a special interest in preventive dentistry, focussing on patient education and the development of effective self-care strategies. Rachel writes and presents on the subjects of health, science, and media. Diploma of Chakra-puncture, 2017.
Dr. Samuel Kim
MBBS (Qld) FRACP
Dr. Sam Kim is a Consultant Physician with broad multidisciplinary experience in Respiratory & Sleep Medicine, Interventional Pulmonology, Public Health, Research, Management, Medical Ethics and Complementary Medicine. Sam is an active member of different professional societies including the AMA Queensland, qualified in 2003 as FRACP and dedicated to early diagnosis and prevention, pulmonary rehabilitation and palliative care of advanced lung diseases in private clinical practice (Brisbane, Queensland and Goonellabah, the Northern NSW). Ongoing postgraduate training at the Australian National University for specialty expertise in health and constitutional laws. Current education activities include: University postgraduate teaching (Senior Lecturer, MBBS); Pre-specialist training (Registrars); Ongoing education (JD).
Gayle Cue
JP
Gayle Cue has been a Justice of the Peace since 1995 and Trustee of Bay FM Community Radio Public Fund since its inception. Gayle holds a current First Aid Certificate and Working with Children Certificate. Gayle has held Management Committee positions on Northern Rivers Writers Centre, Byron Regional Community College, Bay FM Community Radio, and Byron United. Gayle was previously a small business owner, a tutor at Byron Shire Adult Community Education with a Certificate IV in Workplace Training and Assessment and 21 years as a radio journalist.
Heather Pope
BA
Heather Pope's positions include Client Executive at Dimension Data for Woolworths 2014, Asia Pacific Regional and Director of Service Management for Hewlett Packard 2000. Heather has held international and Australian Local Information Technology (IT) roles over 3 decades including Barclays Bank, IBM, CSC and Westpac. Heather is also a Consultant Program Manager (pro bono) for a global wellbeing website 2012, a writer and author of health and wellbeing blogs and articles and an Esoteric Therapies Practitioner since 2004. She holds a Diploma of Chakra-puncture 2017 and Bachelor Arts (Early Childhood) from Macquarie University 2004.
Jenny Ellis
ND Adv. Dip. Acup.
Jennifer Ellis has 30+ years experience in the complementary health profession with a background in naturopathy and Chinese medicine. Working with Universal Medicine for over 16 years and with over 10 years in integrative practices she is well versed in the marriage of medicine with complementary modalities. With this experience Jennifer brings a wealth of understanding and wisdom to her full-time job in clinical practice as well as to her work as presenter and facilitator on health and wellbeing across all sectors: education, government & corporate. Active in the community Jennifer regularly volunteers her time supporting aspects of women's health.
Joel Levin
ND
Joel Levin has a background in Natural therapies, counselling and the youth sector, Since 2004 Joel is leading Principal consultant, Aha! Consulting, a consulting firm that works in stakeholder, consumer, clinician and community engagement. Joel designs and facilitates engagement projects of varying scale and sizes across a range of spheres including Education, Disability, Community Sector, Aged Care, Health, Resource Sector and the United Nations.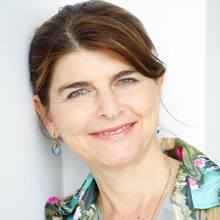 Kate Greenaway
BAppSc
Kate Greenaway is a registered physiotherapist ( PT), graduated in Bachelor Applied Science-( PT) Sydney University( S.U) in 1984, Post Grad. Dip.- Occupational Health in Physiotherapy 1993 – S. U. Kate has worked extensively with complex spinal and musculoskeletal injuries and chronic pain in USA, Europe and Australia. Kate is an assistant facilitator for Universal Medicine Healing courses, a trainer for Evolve College in the Diploma of Remedial Massage. She is self-employed working in the Universal Medicine Goonellabah complementary Healing clinic since 2002. Her work includes many Esoteric healing modalities especially combining Esoteric Connective Tissue Therapy (ECTT) with gentle Physiotherapy. In 2009 she completed a research clinical trial on the benefits of ECTT for chronic pain patients.
Sandra Newland
MA, Dip CST, Cert BT
Sandra Newland holds a Masters degree in Linguistics, Diploma in Cranio Sacral Therapy and Diploma in Chakra-puncture. Sandra manages a Macadamia Orchard in NSW. She previously managed a Healing Practice in Brisbane, QLD. Prior experience includes: Research Assistant, Australian Institute of Aboriginal Studies; Teaching Fellow, Monash University; Co-ordinator, Living Arts Centre, Nambour Community Centre, QLD and Tai Chi Instructor with the Chinese Kung Fu Academy, QLD.