The College of Universal Medicine has amassed a very distinguished group of educators for courses and public educational events. All teachers and presenters are students of Universal Medicine and the Ageless Wisdom, from all walks of life they include; medical practitioners, psychologists, health care professionals, nurses, professors, teachers, bricklayers, small business owners, mothers, fathers and students. Each are living in accordance with The Teachings of the Ageless Wisdom to the best of their ability. They are well aware of the illness and disease plaguing mankind today, and they are committed to giving back to the wider community in donating their time to share their knowledge and lived life experiences so that others also have the opportunity to start to make more self-loving choices in their lives.
Alex Braun
Alex Braun is a Heilpraktiker of Osteopathy, Craniosacral Therapy and complementary health practitioner who lives and works in Cologne, Germany. His healing practice has attracted an international clientele who are inspired by the reflection of steady grace that he offers.
Anita Stanfield
Anita works predominately as an Australian Authorised Marriage and Funeral Celebrant, Cookbook Author of "A Neater Way of Cooking" and Personal and Décor Stylist. She brings with her other experiences from the Banking, Airline and Financial Planning Industries. Anita deeply appreciates that life is about relationships with everyone, every interaction she holds with others is an opportunity for her to understand and support another where possible. Anita knows that her 30 + year marriage she holds with her husband James is the foundation of this value, for relationships and also supports in her day to day life as a Daughter, Sister, Mother, Grandmother, friend and colleague.
Annette & Gabrielle
Annette Baker and Gabrielle Caplice work together as Relationship Counsellors. Previously they each spent 3 decades working in the Hospitality Industry leading small and large teams of people from all walks of life and diverse backgrounds. Their love of people and understanding the truth about life naturally transitioned their work into the area of health and well-being; working with families, businesses, couples, singles, adults and children. Annette and Gabe have always had a love for relationships, and their commitment and dedication is to supporting and helping others to bring the most honest and truest part of themselves to every relationship in life.
Bernadette Glass
R.N., Dip Social Welfare
Bernadette Glass is a Registered Nurse Division 1, working in the community with the aged population and in the homeless sector. Bernadette is a presenter and consultant in The Strengths Approach in the Human Services since 2001. Bernadette holds a Certificate IV in Workplace Training and Assessment; Diploma of Solution Oriented Counselling; and Diploma of Welfare Studies; Diploma General Nursing Training, Division 1 Nurse.
Caroline Raphael
Caroline has been working as a psychologist since 2000, during that time she has worked for a number of high profile organisations, including Kids Help Line and Relationships Australia. Today she runs her own successful private practice and regularly gives back by volunteering her services to organisations such as CoUM. Caroline also dedicates a lot of her time to supporting the psychological community, currently she is a committee member for the Australian Psychological Societies (APS) Northern Rivers Committee, Convener of the APS Psychological and CT Interest Group, Co-ordinator for the Lismore region Mental Health Primary Network and a member of a number of organisations dedicated towards health reform, including the organisation HPARA.
Chris James
A specialist voice coach, multi-instrumentalist, and keynote conference speaker Chris James has been working internationally for over 30 years. He works extensively in the field of communication and expression with individuals, businesses and government agencies such as the Australian Defence Force Academy, NSW police force, Airbus Space and Defence (Europe), SBS Australia, and the general public. His 'Vocal Adventure for Schools' program is presented in Germany, Finland, UK, Canada, Australia, New Zealand and India. He has a recording studio in Australia, Innermost Sound Studios, and has produced an extensive collection of vocal and instrumental music.
Deborah Benhayon
Deborah has worked in the business and finance sectors throughout the region for the past 18 years through her own business as well as in an employed capacity. During this period, she has offered and supported businesses with her extensive experience in the many facets of financial and business services to Small businesses, National and International Companies as their CFO as well as Not for Profit Organisations. Deborah's formal qualifications include Diplomas in Business, Leadership & Management; Cert IV in Training & Assessment; Cert IV in Accounting. She is a JP, a registered BAS agent and Practicing Member of the Institute of Certified Bookkeepers. In recognition of her outstanding contribution to the community, Deborah was awarded the NSW Government Community Services Award by the NSW Premier in 2017. Deborah continues to be an active member and advocate for many in her local community.
Deborah McBride
EPA Recognised
Director, Head of Marketing
Deborah McBride worked in the film, television and digital media industry as a Communications Director with a background in programming, managing and delivering national and international events and courses. Deborah's 30 year career in the film, television and digital media industry included: Head of Marketing and Publicity, Australian Film Television and Radio School (AFTRS); Publicity Manager, Ronin Films and Premium Films; Operations Manager, Dendy Films and Conference Director, Screen Producers Australia. Ms McBride is also the Head of Marketing and Communications for CoUM.
Dianne Trussell
BSc Honours in Biology, Chemistry, Earth Sciences & Psychology
16 years in biological & medical university research in neuroscience (brain, digestive and urinary systems), plant physiology, marine ecology & psychology; co-author 13 peer-reviewed scientific publications & 2 scientific conference presentations; producer of illustrations for scientific-medical book on neuroscience; problem-based learning tutor to graduate medical students; hands-on research trainer of doctors, surgeons, students & visiting academics; elected committee member of university administration committees; published general author; public speaker on modern science & the Ageless Wisdom; as well as professional photography, web development, & environmental project design & facilitation.
Dr Danielle Pirera
BBiomedSci BExSci (Hons) PhD (ExPhys) DipRM CertIV Fitness CertIV TAE
Danielle has a PhD in Exercise Physiology, Bachelor of Biomedical Science, Honours in Exercise Science, Diploma of Remedial Massage, Certificate IV in Fitness and Certificate IV in Training and Assessment. She has over ten years' experience in exercise training and body work, in clinics, gyms and sports institutes and has lectured at Universities in Health and Exercise Science. She currently works in Training and Assessment for the Diploma of Remedial Massage. With a passion and flair for health and the body, plus a commitment towards living a healthy lifestyle, Danielle naturally inspires others towards their own health and vitality.
Dr Michael Serafin
B. Pharm (Honours) Phd
Registered Pharmacist and Nutritional Medicine Practitioner. Completed B.Pharm with 1st Class honors at Sydney University in 1994. Completed PhD in Pharmaceutical Chemistry at Sydney University in 1998. During postgraduate studies was employed by Sydney University to give under graduate classes in compounding and pharmaceutical chemistry. Director and founder of Complementary Compounding Services, a compounding pharmacy founded in 2001.
Dr. Rachel Hall
BChD LDSRCS MACNEM
Dr. Rachel Hall is owner, founder and principal dentist of Evolve Dental Healing Esoteric and Holistic Dentistry. Rachel is experienced in all fields of dentistry with a special interest in sleep disorders, TMJ, bad breath and nutrition. She is responsible for training and mentoring dental students, dentists, dental assistants and auxiliary staff. Work place training centre for dental nurses, South Bank TAFE. Rachel gives presentations, talks and seminars on dentistry, dental health and holistic health care, including approach and philosophies in personal practice and is a speaker at dental conferences. Rachel is an author on holistic and esoteric dentistry and writer for health and wellbeing magazines and online publications.
Elizabeth Dolan
RN, CNS, Grad Cert in Health (Palliative Care)
Elizabeth Dolan has 40 years experience working in the health care industry. She has extensive experience in many areas within health including acute care and aged care and has also worked in palliative care community. In 2015 Elizabeth was awarded the prestigious NSW Health Excellence in Nursing and Midwifery Consumer Appreciation Award for her work with palliative patients in the community. Elizabeth also presents for a prominent national nursing educational organisation on a variety of topics such as shift work, thriving within nursing, the future of nursing and the importance of self-care.
Fiona Lotherington
Currently working as a Team Leader of technical staff who support Bioscience and Clinical Skills laboratories. Fiona is a Registered Nurse with respiratory, medical and paediatrics experience. She has a passion for health prevention and promotion and is currently studying a Masters in Public Health. Fiona is a complementary to Medicine Health Practitioner and has been presenting Esoteric Yoga, self-care and gentle movement since 2011.
Francisco Clara
Bachelor of Business (Marketing and Hotel Management) Griffith University Gold Coast, Double Diploma of Remedial Massage (2004) Nature Care; ACM (2015), level 3 PT Certificate (2002), Certificate IV in Workplace Training and Assessment. A certified trainer in Remedial Massage and with more than 14 years of experience in his specialised fields, Francisco brings his care and passion for health and wellbeing to support others in the ways we face the stresses of life.
Henrietta Chang
With over 15 years' experience as a complementary health practitioner and a special interest in complex cases using Naturopathy and Nutritional Biochemistry Henrietta holds an unwavering dedication and deep care, collaborating with doctors and medical specialists, psychologists and physiotherapists to offer the highest level of care for her clients.
Ingrid Langenbruch
Dip Rem Massage
Ingrid previously worked in the fitness and the natural healing industry, running her own healing centre in Sydney. After moving to the North Coast Ingrid worked with various healing modalities in different healing centres. Fifteen years ago, despite living a very 'healthy' life Ingrid was diagnosed with breast cancer and after several surgeries could not practice in her profession anymore. Over time, and healing many issues that contributed to the disease, Ingrid learned how to live well with chronic disease, which was diagnosed 'terminal' in 2016. Ingrid feels drawn to share what she has learned and how she lives well and more joyful with the illness.
James Stanfield
From his lived experiences James offers support to men by way of mentoring, presentations, Men's groups, websites and friendships. His marriage, drafting business and dedication to fitness over the last 30 years have been some of the areas he has explored and examined to come to an understanding of the pressures men face on a daily basis. He is the father of 2 adult daughters and believes that he needs to bring more than masculinity when it comes to his relationships.
Jean Gamble
Jean Gamble works as a somatic psychotherapist and energetic healing practitioner from the holistic view of people as emotional, physical, energetic and spiritual beings. Over the past twenty years Jean has regularly facilitated and presented at forums and conferences. Topics range from mental health and wellbeing to relationships, intimacy and making life more meaningful and purposeful. Jean has a unique, interactive presentation style that is engaging, entertaining and informative.
Jennifer Smith
Jennifer Smith is a Registered Nurse with over 25 years experience working in metropolitan and rural hospitals, and is now working in rural community health as a Clinical Nurse Specialist in Palliative Care. She works with clients and families to prepare for end of life care in the home, as well as prepare for transition into hospital or other care environments. Education is an important focus, be it for clients, families or colleagues and Jennifer is often invited to speak to community groups about palliative care and advance care planning. Jennifer is dedicated to CoUM through presenting courses and supporting others to develop courses with the Health and Wellness team.
Jenny Ellis
ND Adv. Dip. Acup.
Jennifer Ellis has 30+ years experience in the complementary health profession with a background in naturopathy and Chinese medicine. Working with Universal Medicine for over 16 years and with over 10 years in integrative practices she is well versed in the marriage of medicine with complementary modalities. With this experience Jennifer brings a wealth of understanding and wisdom to her full-time job in clinical practice as well as to her work as presenter and facilitator on health and wellbeing across all sectors: education, government & corporate. Active in the community Jennifer regularly volunteers her time supporting aspects of women's health.
Jenny James
Jenny James has been instrumental in developing courses for a range of organisations, has recorded and produced two music CD's, and co-presents with Chris in presenting their unique approach to group work and vocal expression.
Joel Levin
ND
Joel Levin has a background in Natural therapies, counselling and the youth sector, Since 2004 Joel is leading Principal consultant, Aha! Consulting, a consulting firm that works in stakeholder, consumer, clinician and community engagement. Joel designs and facilitates engagement projects of varying scale and sizes across a range of spheres including Education, Disability, Community Sector, Aged Care, Health, Resource Sector and the United Nations.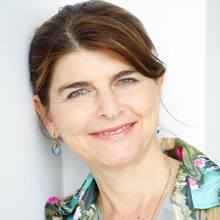 Kate Greenaway
BAppSc
Kate Greenaway is a registered physiotherapist ( PT), graduated in Bachelor Applied Science-( PT) Sydney University( S.U) in 1984, Post Grad. Dip.- Occupational Health in Physiotherapy 1993 – S. U. Kate has worked extensively with complex spinal and musculoskeletal injuries and chronic pain in USA, Europe and Australia. Kate is an assistant facilitator for Universal Medicine Healing courses, a trainer for Evolve College in the Diploma of Remedial Massage. She is self-employed working in the Universal Medicine Goonellabah complementary Healing clinic since 2002. Her work includes many Esoteric healing modalities especially combining Esoteric Connective Tissue Therapy (ECTT) with gentle Physiotherapy. In 2009 she completed a research clinical trial on the benefits of ECTT for chronic pain patients.
Liane Mandalis
Liane is a writer, philosopher, carer of children, mother, lover of life and everyone in it as well as the Universe we are all a glorious part of. Liane enjoys connecting with people of all ages and from all walks of life with the understanding that we are each an integral part of the one stupendous Whole we form when we work together. Liane has a keen interest in community well-being and supporting people to reconnect to the vibrancy and richness that lives deep within us all.
Mary-Louise Myers
Mary-Louise has worked locally and overseas in the field of Complementary Medicine for over 30 years and has been an international presenter in the area of health and well-being for over 10 years. Naturally inclusive and embracing in her presentation style she offers amazing insight into women's health, well-being, addiction, eating disorders, self care in the work place, and care of the elderly. Mary-Louise is also involved in supporting many community events and projects and sits on the board of several local committees overseeing aspects of health and well-being.
Michael Benhayon
Michael completed his Advanced Diploma of Health Sciences: Acupuncture in 2009. He has been a sought after facilitator and presenter of health & well-being for over 8 years and has worked full-time as a complementary health practitioner for 8 years. He is highly responsible and ethical in his approach to work and life as a friend, practitioner, mentor, husband and father of three young children. Michael is a deeply intuitive man and his love and commitment to others and life itself can be seen and felt in all that he presents and lives.
Natalie Benhayon
College of Universal Medicine School Governor
Founding Director of 'Esoteric Women's Health ~ Health from Within', Natalie Benhayon co-ordinates over 270+ professional women worldwide delivering women's health projects, presentations, retreats, programs and workshops. Ms Benhayon is also the Creator of the 'Our Cycles' mobile application, supporting women and men in their self-care and body awareness. Ms Benhayon is a co-presenter of the School of The Livingness, working concurrently full-time as a Complementary Healing Practitioner of Universal Medicine Therapies both interstate, and internationally. As School Governor, Ms Benhayon is responsible for the continual professional development of our College's activity and community services.
Rachael Evans
Rachael has worked in many occupations, ranging from construction administration and hospitality to reforestation and childcare. With a natural and joyous love for people and numbers, Rachael recently completed a Diploma in Financial Planning and is now creating her long-term career foundations in Bookkeeping with her studies now focused on a dual Certificate 4 in Bookkeeping and Accounting. As side projects from her career, Rachael presents local Esoteric Women's Health groups, contributes to online women initiatives and considers herself as a strong and reliable member of her community.
Rebecca Poole
Dip RM, BHsc (Acu), Masters (TCM)
Rebecca Poole is a Complementary Medicine Practitioner and Clinic Owner with over 15 years clinical experience specialising in Universal Medicine Therapies. Rebecca is a writer and presenter of all things health and healing and she holds a special interest in the way we parent, the stress and burdens we feel and how this affects our health.
Serryn O'Regan
LL.B. (Hons), B.A.
Chairman
Serryn O'Regan has 25+ years' experience in law and business. She has led legal deals worth up to $2.4 billion and been the Director of the Worldwide Program at a prominent global charity based in Washington DC. Serryn is experienced in governance, corporate and commercial law and law within various regulated industries and is currently General Counsel at a prominent national educational institution in Australia.
Sharon Gavioli
RN
Sharon Gavioli is a health professional with over 30 years in different health settings. She has worked as Registered nurse in hospitals, schools and in the community as well as a Childbirth Educator/Counsellor in her own business and for a community organisation. With a strength in leadership, training and establishing foundational operational processes, she currently works as Health Manager in national health organisation as well as offering childbirth and parenting counselling services. With a passion for health and well-being she is also involved in number of projects that supports women's health.
Susan Scully
B.Com, FTI, FNTAA, Registered Tax Agent, JP (Qualified) Qld
Director
With 30 years in the Business, Accountancy & Finance Industries, Susan Scully has worked within both National and International Companies, held a number of Company Directorship and Management positions, while managing and operating her own and others businesses since 1999. Today she is proprietor of her own Accountancy and Business Consultancy Practice in Brisbane and supports people in developing their businesses, which range across many industries locally, nationally and internationally. She also offers services to support with personal tax and finances. Susan's philosophy is to make life, business and systems about people first and foremost.
Tanya Curtis
Assoc Dip Ed. (Child Care), BHlthSci. (BehMgt), MBehMgt, MCoun
Having founded Fabic, a national Behaviour Specialist Multidisciplinary center in 2006, Tanya is highly renowned as a Behaviour Specialist, Counsellor and Author supporting individuals, couples, families, businesses and organisations to bring lasting behaviour change to the lives of themselves and others. Tanya holds as a foundation that behaviour is what people do and not who people are; and thus the reason for behaviour must be understood and not judged on its form if lasting behaviour change is to occur.
Victoria Warburton
Principal/founder of True Expression Music School, based on the Tweed Coast of NSW, with services to students also extending globally online. Experienced musician, pianist and singer with a passion for voices and supporting true expression and personal awareness through the voice – whether via singing, presentation or one's interactivity in everyday life. 30 years experience in teaching music and vocal development to individuals and groups of all ages.
An EPA accredited Professional Practitioner of Sacred Esoteric Healing and Esoteric Yoga, Victoria brings awareness of the body and the way in which we move as foundational in all aspects of her work.