Mental Health in the Workplace – It's In Your Hands
Course Code: C0064-1.17
Empower yourself at work by discovering that our mental health is in our own hands supported by our self-awareness, and the importance of our relationship with our own body.
This workshop is for anyone and everyone in the workplace. Together, we will draw on the wisdom and experience of the group to discover and explore another way of being at work that takes our mental health into our own hands. Through a mix of group work, discussions, and presentations you will discover how we can be impacted by our work places and lose sight of our original purpose for being there. This course has a simple structure designed to support us in our daily lives at work through self-awareness, connecting to our body, building supportive routines, and self-empowerment.
Dates & Times:
Monday October 15th 2018
9am – 1pm
Registration from 8:30am
Location:
Mercy Congregation Centre
720 Heidelberg Rd, Alphington, Victoria
Cost:
$40.00
Prerequisite:
Nil.
Please bring:
A notepad
This Course is presented and facilitated by: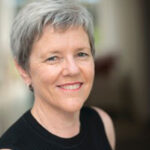 Bernadette Glass
R.N., Dip Social Welfare
Bernadette Glass is a Registered Nurse Division 1, working in the community with the aged population and in the homeless sector. Bernadette is a presenter and consultant in The Strengths Approach in the Human Services since 2001. Bernadette holds a Certificate IV in Workplace Training and Assessment; Diploma of Solution Oriented Counselling; and Diploma of Welfare Studies; Diploma General Nursing Training, Division 1 Nurse.
Sign-in or Register to Enrol